Your Passion Will Pop Up When You Least Expect It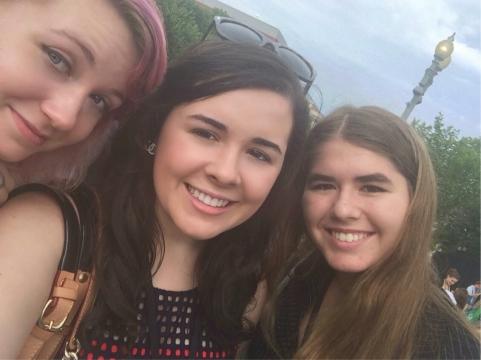 Hang on for a minute...we're trying to find some more stories you might like.
Passion is a word I've never really been able to leave alone. It's something I've written on job resumes, slipped into essays to complete a cliche analysis, and pondered tirelessly since the moment I decided that in order to give my life meaning, I need to establish my purpose. Ever since I had the slightest inclination that I might enjoy writing more than the average person, I dove head-first into the field of journalism, desperate to cling to the slightest possibility of passion. My parents had always warned me that the world was a hungry, competitive place, one that would chew me up and spit me out if I dared graduate college without dozens of  vibrant internships, connections and networking experience under my belt. It's all about who you know, what you know. And so, at twelve, when it entered my mind that I might, possibly, perhaps want to be a journalist, I clung to that hazy, hesitant vision like a dog to a bone.
I threw myself into writing and went through the obvious motions of what every young journalist should aspire to accomplish. I joined the newspaper staff, rose to editor-in-chief at my school's online paper, conducted interviews, wrote countless articles, and eventually went on to become a National Youth Correspondent at the Journalism and Media Conference in Washington, D.C. It was like someone had handed me a piece of paper telling me that this was my passion, and I was doing everything in my power to live up to that expectation, even if deep down I didn't believe it was right.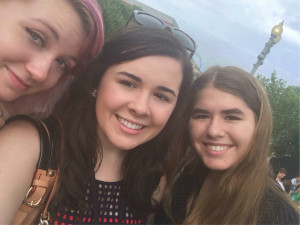 My parents were so proud of me. They praised me for getting ahead so early in the game, saying I was going to leave every other aspiring journalist in the dust. But I didn't feel accomplished. I didn't feel like I was ahead of anyone – if anything, I felt so far behind everyone I knew that I could hardly even see them anymore. I was terrified to admit that – after all the years of hard work, after all the money paid for journalism camps and conventions, after all the plans to enroll at prestigious media programs at prestigious east coast colleges – I just didn't love it anymore. And I probably never really did.
But I knew what I'd always fiercely, unconditionally, passionately loved, and it was something I knew I could never fall out of love with. It was, has been, and will always be writing.
I realized that, throughout the years of draining interviews, articles and conventions, the times where I felt happiest and most in tune with myself were when I was at home on my laptop, writing stories, scripts and characters just for the sheer fun of it. I didn't write for recognition, praise or popularity. I wrote for myself, to have well-being, to feel peaceful, to feel purposeful. I had never before thought that something I considered to be a useless, yet enjoyable hobby could perhaps be the one thing that would fill my life with meaning. It was almost as if the minute I stopped struggling to find my passion, there it was. Like all along it had been in the shadows, waiting patiently for me to just stop the search, take a breath and quit trying to be Sherlock Holmes in the desperate, time-sensitive hunt for my purpose.
As adults, our career will take up roughly half of our lives. We have to love what we do with the intense, fiery passion of a great romantic love, one that will stay afloat even during the dark times we doubt it. Your passion has to make your heart swell until it feels that it will burst. It has to make you feel the butterflies, the kind you get when you're first falling in love and your step has never felt so light, and your life has never been so richly stuffed with opportunity. If your chosen purpose makes you feel hollow – especially in the earlier stages, as journalism did to me – you've picked the wrong flower, taken the wrong road, chosen the wrong cup of tea.
The good news is that it's completely ok – normal, even – to kiss a few frogs before you find your precise purpose in the world. I know how good it feels to be a graduating senior completely sure of what she wants to do with her life, but I'm just as familiar with the painful prospect of not having a single clue. So while they may not answer your prayers or solve your mystery, here are my tried and true tips on finding that passion that seems to keep slipping through your fingers:
Think About What You Do for Fun. What makes you excited to get up every morning? What consumes your daily thoughts? If you could save one hobby in a house fire, which would you save? Remember, this "fun activity" doesn't have to be something obvious like sketching fashion figures or playing the piano. Nothing is outside the realm of possibilities. For me, I probably had the most difficultly grasping the fact that my favorite hobby of all time, ever, was watching movies and television. At first, I considered it just a lazy enjoyment. Then, I realized I was doing so much more than simply watching a screen; my thoughts were consumed with the characters that were folding out in these films and television series, and I was writing scripts and short stories about them, changing storylines the way I believed the original writers should have. I was researching everything about the films I watched – their backgrounds, their production, the history of their making. So then it hit me – this is what I do for fun, and what I enjoy most in my day. So I ran with it.
Think About What You'd Do for Free. There's an entire bucket-load of things I would completely cut out of my life if I wasn't paid for them in some way, shape or form. But writing is like oxygen to my body. Giving it up would be like giving up a piece of myself. So, if you could never be paid – not in cash, praise, fame or recognition – what would you do with your life?
Think About If This Betters Your Life. Does this hobby or "pre-passion" make you feel like you're blushing on the inside? Does this make you a better, more full-filled person? Would your happiness be entirely deprecated and decreased if this hobby was somehow snatched from your grasp?
Think About a Career. Consider the jobs that have to do with your passion, and never exclude something simply because your ill-informed about it. When I realized that I loved writing more than I will ever love anything else, I headed full-force into journalism because I thought it would be the best, most productive career for me. I didn't stop to consider that, while journalism certainly included writing, it wasn't the only option for me. There were a massive amount of careers entailing writing that I skipped over because I was so desperate to nail down a plan for the future. Give yourself a chance to explore what the world has in store for you and your purpose, and never exclude a possibility simply because it wasn't what you had planned.
Sometimes what you think you want isn't what you really want, and other times plans go awry. My plan to be a journalist is out the window, but my passion for screenwriting has crawled from the shadows into my life. Seniors – and everyone else grappling with that self-loathing task of trying to locate some measly meaning in their lives – stop the search and take a breath. You're not Sherlock Holmes. Life is short, but it's not that short. You don't have to cage yourself into a career simply to feel like you're ahead of the game. Spoiler alert? There is no game. The only person you're playing against is yourself, and if you force yourself into a passionless purpose, you're going to lose.
So stop the search. Breathe in, breathe out. There's something really bittersweet and beautiful about the time in our youth when we don't have the slightest idea where we're going, or who we're going to be. Hold onto that. Relish the journey and enjoy the ride, but never the chase. Let your passion be the one to chase you.