Best of Mira Costa: Parking Space
Hang on for a minute...we're trying to find some more stories you might like.
So you weren't able to get ahead of the line to be on the list for a spot in the student parking lot or you don't have the privilege of having first priority, a gift that the seniors enjoy. Either way finding a place to park other than the designated student parking area is difficult especially when the areas surrounding the school are riddled with places that cause the parking enforcement to be busy. But before you risk getting a ticket or start a campaign for the school to expand the parking lots here's a list of the safest and easiest places to park so you can get to class on time and most importantly not owe $60 to the city of Manhattan Beach.
1. The District office parking lot: During some nights, this area is for district board members to park whenever a meeting is held but during the daytime students can use this convenient spot but hurry there's limited spaces and some students have already discovered this hidden spot.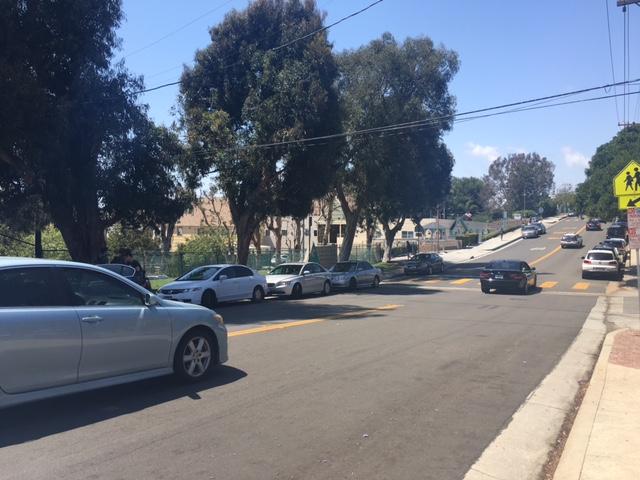 2. Meadows: Is your first class not on Peck? Then try to go to Meadows. You have immediate access to the baseball field, the pool, and Fischer Gym.
3. Residential areas: Parking on the side of someone else's house is perfect, as long as you don't steal a resident's spot.
4. Peck: Be careful and watch for parking signs, this street is very limited however the street adjacent to the teacher parking lot is completely safe.
Not being able to find a spot right away is frustrating especially if you include the possibility of being late and overall stress in school. You don't want that stress to be multiplied with a parking citation and fee. Los Angeles is second overall among cities with the highest amount of revenues coming from parking violations. The city brought in over $250 million in revenue in 2013 and the average parking ticket is $68. So wake up early to avoid the rush, stay relaxed, and head over to one of the spots listed above.
For more information on how to park at Costa watch this video.