Turning the Stressful Struggle into Stressful Success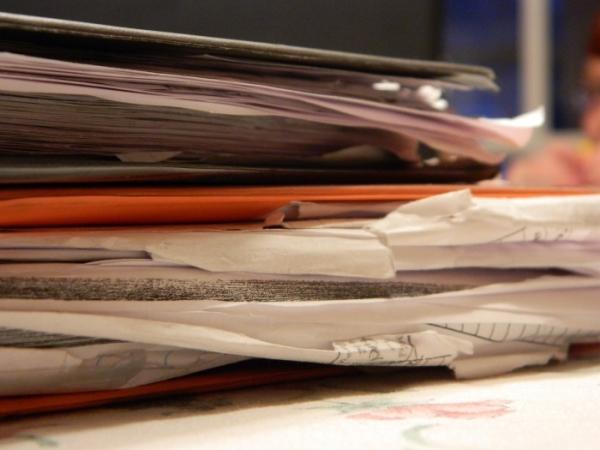 Hang on for a minute...we're trying to find some more stories you might like.
It doesn't take a genius to notice that I've changed a little bit over the past four years. Of course I did physically, but mentally was a tough process.
On your first day of high school you should go in realizing one thing: these next four years are going to be filled with stress. Stress has become a hot topic this year with the administration creating a council made with teachers, students, parents, and board members just to discuss about it and how we can relieve it. I'm here to say that stress is what got me through high school, it didn't hold me back.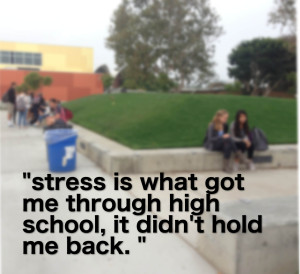 Each year is filled with stress. Freshmen year you're stressed about fitting in in a big school and you're worried that you're growing apart from your middle school best friend. Sophomore year is a stressful struggle where you think you have this whole "high school" thing down, but you're still only an underclassmen. Junior year you're realizing that you have slacked off the past two years and with SATs, ACTs, and now APs you only start to think about what you're life is going to look like through a college application. Your senior year is half trying to get into college and half freaking out because you realize you aren't ready for it.
The word stress has gained a negative connotation. 55% of teenagers reported that they felt moderate stress throughout their latest school year. 68% said they felt it in school work, 58% said with their parents and 52% said with friendship problems.
But I'm here to say that stress doesn't have to be a scary thing. Stress is what makes you do your homework. Stress is what makes you call your friend and talk about why she hurt you. You can use stress to your advantage.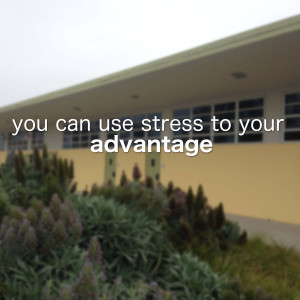 The more stressed out you feel, the quicker everything is going to get done. I have my final Marx paper due on Monday, I haven't started and I'm stressed out. You know that I will be writing that paper any time that I get to relieve my stress. Stress can also boost your brain power in concentration and focus. And learning how to deal with stress now while in high school, can make it easier once you're in college or in a job.
There are the usual tips that are given to help ease your stress, but I want to add a few of my own that have helped me succeed through my high school time.
Shut it down:

This might sound like procrastination, but when stuck on studying, writing an essay, or you feel like your brain is mush: shut it down. Close whatever you're doing and set an alarm to wake up at a time that gives you enough time to get the job done. If you procrastinated and you don't have any time, still take 30 minutes lying down (lights on or off doesn't matter) to let your mind take a break. In these small breaks, I usually come up with a solution to my problem I had. Because of your stress to get it done, you can wake back up and get right back to work. But by taking the time to let your body relax and your mind wander can really help your situation.

Find a passion: 

During my sophomore and junior year, I fell in love with playing rugby. Rugby is a pretty intense sport and athletic activity helps ease stress, but it was also more than that. Whenever I was on the field, that was my time. I could forget about the fight I just got into with my parents or the fact that I haven't found the perfect outfit for the weekend: I could just focus on me playing the game. The same can go for anything. If you're an artist, while sketching you can force the stressful thoughts out of your head. If you're a musician, you can release your emotions into your song. Whatever it ends up being, but regularly giving yourself the relief will help.

Don't be discouraged by a mental breakdown: 

The amount of times I have cried, kicked, yelled, screamed over schoolwork is not actually a lot because in my first few years of high school, I never did it. It's not that I didn't feel as much stress, it was because I didn't want to release any of the emotions because I was scared. Late into my junior year I finally did let it all out and just sat there crying that I realized that it actually helped. Crying, or however you want to breakdown, gives yourself the release of tension and a sense of peace. One time I was so stressed out, so tense that my shoulders were hurting and my mouth was sore from frowning so much. I took a break from my work and forced myself to watch military surprise homecoming videos on YouTube. Naturally, that triggered my emotions and I let all of the tears out about all of my stress. I know, I know I sound so crazy, but being in touch with your emotions and letting them out is a stress easer in itself and if you have to spark that process, do it!
I'm not denying that there is bad stress in life. This is all based off of my experience with moderate stress levels throughout high school. If you really do need the help, look for it. The quickest way to increase your stress is to deny that you have it.