"Yo-ga To Try This"
Hang on for a minute...we're trying to find some more stories you might like.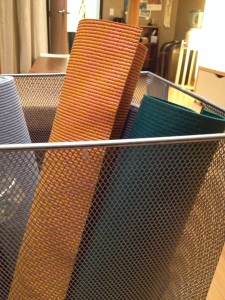 During the holiday season, it is very easy to feel stressed out, overwhelmed, and rushed for time.  A good solution to help calm these feelings is through yoga. Many people don't realize the benefits of practicing yoga.  However, yoga has been proven to:
reduce stress

lower blood pressure

increase flexibility

reduce risk factors for chronic diseases

improve fitness and decrease risk of injury
Yoga has many forms, the main ones being  Hatha, which has a slow pace and easy movements, Bikram, held in a 105 degree heated room but is still easy to practice, Vinyasa which combines a "flow" from one pose to the next, Iyengar which involves a lot of props such as blocks, harnesses, straps, cushions or blankets, and Restorative yoga which is focused on relaxation.
A popular trend in the U.S, there are yoga studios everywhere, some focused on a particular style and others offering a wide variety of styles. Yoga is also offered elsewhere like in gyms or even hotels.
Yoga classes usually range from 1 hour to 2, and with all the benefits you gain from yoga, there really isn't a reason why you shouldn't try to fit a class or two into your schedule.
Another great thing about yoga is that anyone at any age and any level can practice yoga, and that includes if you have physical restraints. Most yoga studios will guide you through manageable exercises, helping with physical therapy due to injuries.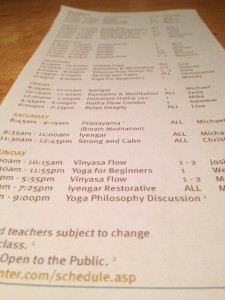 So next time you're feeling stressed either from the holidays, schoolwork,  your job, or just want to relax, you should consider introducing yoga into your life.
If you are interested in discovering the many benefits of yoga, some yoga studios nearby include:
Lyfe and Bikram Yoga  in Hermosa Beach
The Yoga Loft and The Green Yogi  in Manhattan Beach
And Yoga Works in El Segundo