2016's Top Film La La Land was nominated for over 140 awards, including seven Golden Globes. The film tours the city of Los Angeles as it portrays the love story between the two main characters, Mia & Sebastian. The movie was shot in 48 different locations in just 42 days. Here are the top 5 locations you should visit:
1. Griffith Park & Observatory
Griffith Park is 5 times bigger than NY's Central Park and includes hikes, zoos, museums, vistas, golf, a carousel and lots more (all costing very little or nothing at all). Some of the main attractions include: a zoo with no animals, a hidden cave (right by the Scientology Celebrity Center), you can turn off Franklin Ave. and drive up Canyon Dr. into the hills. Park in the lot at the end of the street and take the fire road path to the right. This short and not too steep path leads up to the Bronson Caves, where they filmed the 60's Batman TV show and the observatory.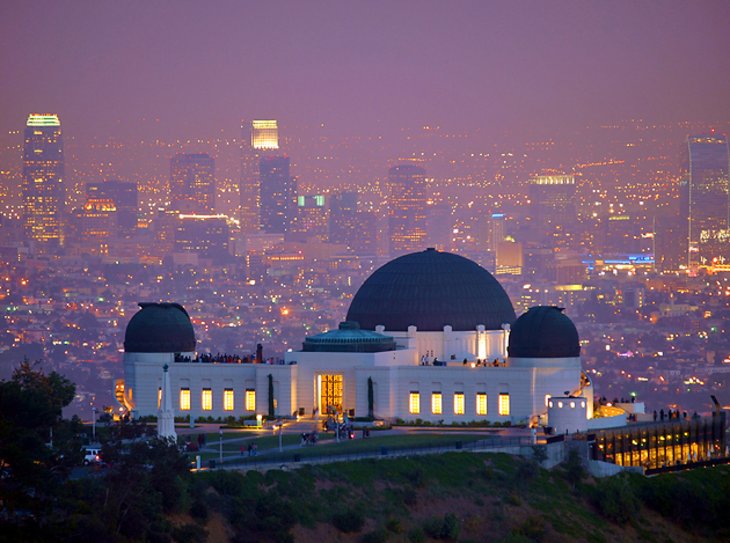 Courtesy of: UC San Diego Alumni
2. Lighthouse Cafe
The Jazz Club Sebastion takes Mia to after she explains how she doesn't enjoy Jazz music is an actual Jazz club in Hermosa Beach. It opened in 1949 and has hosted famous figures such as Miles Davis, Chet Baker, Art Blakey, and Cannonball Adderley.
Source: Youtube (mikefieldjazz)
3. Colorado Street Bridge
Located in Pasadena, the Colorado Street Bridge was the world's highest concrete bridge when it was completed in 1913. Today it offers visitors fantastic views of the city, best enjoyed at sunset.
4. Angel's Flight
Angel's Flight is a 2 ft 6 in. narrow gauge funicular railway in the Bunker Hill district of Downtown Los Angeles. Although the funicular has been closed since 2013 due to a derailment, the filmmakers got permission to use it for one day of shooting. The railway dates back to 1901 and many are actively working to bring it back into public use.
Source: Wikipedia
5. The SmokeHouse
The SmokeHouse restaurant goes by the name Lipton's in the film, where Mia first sees Sebastian playing holiday tunes. The restaurant is located right across the street from Warner Bros. and has been a Hollywood favorite since it opened in 1946.
Courtesy of: stilettocity.com