MMN Beyond the Screen
If you've ever wondered what it's really like to be on the Mustang Morning News staff, take a look at these videos to find out what goes on everyday beyond the screen.  If you'd like to become part of this nationally award-winning program, complete the application process.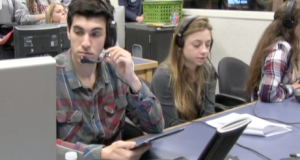 News Directors.  Like the Editors In Chief of a newspaper, our News Directors oversee the entire show, assign stories to the staff, help review and edit stories, write anchor scripts and more.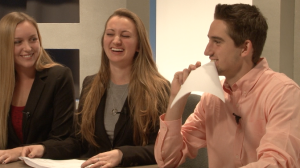 Anchors.  You see them on camera every show, but there's a lot more than meets the eye when it comes to hosting a live newscast.
Features Producers.  All of those fun stories about people, art and culture are developed and overseen by the Features Producers.  In addition to their own stories, they help other crew work on all feature content.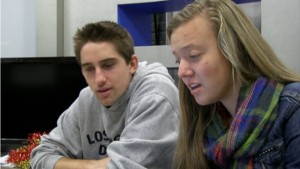 Sports Producers.  If you're passionate about sports and like to report on all things related to athletics, you want to see this video.  The sports producers work with coaches, players, booster clubs and others to produce the game highlights and stories that you see every wednesday on the Sports Update.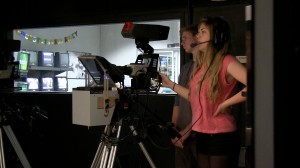 Floor Manager.  Another vital "behind the scenes" staff member, the Floor Manager makes sure the live show runs smoothly and that the studio is prepared for each newscast.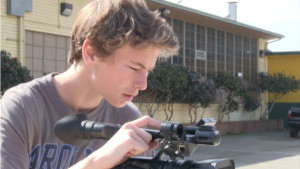 Photographer.  In Broadcast Journalism, we write not just with words, but also with images and sound.  This is where the Photographer comes in.  Working in tandem with a reporter, the photographers record all of the video footage, edit shots, and create graphics.
Blogs.  Our nationally award-winning website has a lot of web-exclusive stories never aired on our live newscast.  The blogs are a way for our reporters to cover even more stories, and have a little fun while they're at it.