Alumni Success Stories
MUSTANG MORNING NEWS ALUMNI: WHERE ARE THEY NOW?
We know that students in Broadcast Journalism classes produce the nationally award-winning Mustang Morning News while they're at Costa.  But few of them realize how much the experience helps them succeed in college and their careers until after they graduate.  These alumni took some time to talk about their success after Costa, and how being a part of the Mustang Morning News helped them become successful professionals.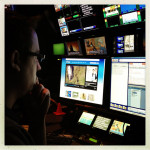 Patrick Becker, Producer, WABC-TV, New York
"I was one of four Producer/Directors at MMN during my time there. That allowed me to be years ahead of many other people in college thanks to what I learned at the Mustang Morning News."  Read Patrick's complete interview.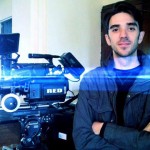 Andrew Ceperley, Film Editor/Cinematographer/Director, Los Angeles
"Making friends and working with some really great people who really cared about what they were doing – that was truly rewarding. But being able to still use what I learned in Mr. Hernandez's classes every day to this day…that's pretty damn rewarding."  Read Andrew's complete interview.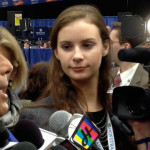 Alicia Hastey: Student Producer, Hoftstra University, New York
"Broadcast Journalism was an invaluable experience that set me up with many of the required skills to do exactly what I want in my future career.  What I learned in Broadcast Journalism is so fundamental to what I do everyday that it would be impossible for me to function without that knowledge and experience."  Read Alicia's complete interview.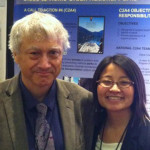 Dorothy Le: Urban Planner, New York
"Even though I am not in the film, television or media industry at all, I know that I grew a lot from being a part of MMN and it played a big part in shaping who I am today."  Read Dorothy's complete interview.