The Lost Sunken City – 500 W Paseo Del Mar, San Pedro, CA, 90731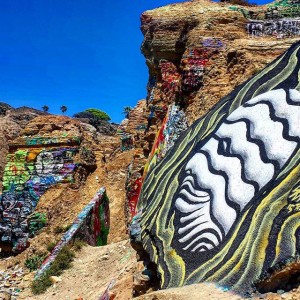 Donned the "Atlantis of California", this San Pedro destination contains the decades-old remains of a city that sunk into the ocean due to an unexpected landslide. Over the years, artists have entered this gated place to make the long-lost ruins into something beautiful and memorable. Now, every last inch of The Sunken City is covered in vibrant original artwork that you too can see – if you're willing to trespass, as many brave souls have before.
Paramount Ranch – 2903 Cornell Rd, Agoura Hills, CA 91301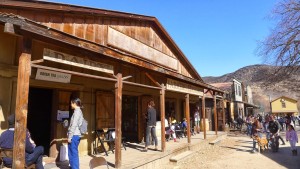 Nestled in the lush, open wastelands of Agoura Hills, Paramount Ranch is a definite destination for all confessed cinema buffs. Since Paramount Pictures built this made-for-movie western ranch, it has been featured in films and television shows like The Cisco Kid, Little House on the Prairie and Dr. Quinn, Medicine Woman. After exploring the jail and general store, hop on a horse or lace up your hiking shoes to enjoy one of the many trails around the area.
The Chandelier Tree – 2811 W Silver Lake Dr, Los Angeles, CA 90039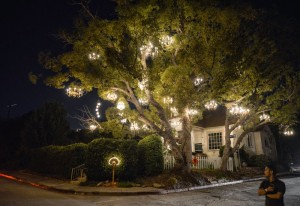 One day, an electrician decided to hang an old vintage chandelier from the large oak tree in his front yard. Soon after receiving multiple crystal chandeliers from neighbors and friends, he decided to hang and light them all up in his tree – thus, the Chandelier Tree was born. This magical, fairytale-like tree is the perfect spot for a romantic date, and is most gorgeous to see at night.
The Last Bookstore – 453 S Spring St, Los Angeles, CA 90013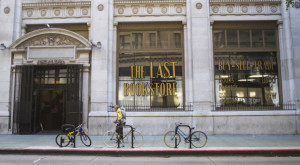 Library-inspired with an eclectic Victorian feel, The Last Bookstore is truly a must-see outside of the South Bay. Sporting local art, whimsical sculptures and columns comparable to Rome itself, its interior is almost as impressive as the books it sells. This bookstore, which features everything from European literature and Gothic fiction to pop culture books and modern-day novels, is certain to please bibliophiles all around.
Upright Citizens Brigade – 5919 Franklin Ave, Los Angeles, CA 90028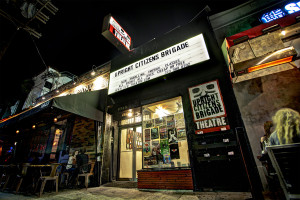 One of the cheapest L.A. comedy clubs around, Upright Citizens Brigade boasts live improv, sketch and stand-up comedy shows for $10 or less. This theatre troupe is the stomping ground for up-and-coming comedians, actresses and actors, and is responsible for launching the careers of Amy Poehler, Aziz Ansari, Seth Morris and Ed Helms, all of whom performed at UCB back when they had yet to make it in the entertainment industry. Who knows – the comedian that makes you laugh at Upright Citizens Brigade might be on SNL in years to come.
Wayfarers Chapel – 5755 Palos Verdes Dr S, Rancho Palos Verdes, CA 90275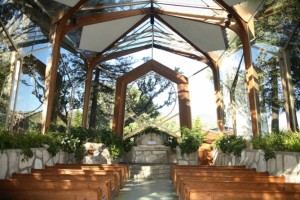 Also called "The Glass Church", Wayfarers Chapel overlooks the ocean on the cliffs of Rancho Palos Verdes. This serene, soulful little place of worship has been featured in television shows like The O.C., Revenge and Lucifer, and was also the site of a wedding born on The Bachelorette. The "forest sanctuary" is nestled peacefully under a flock of sunlight and redwood trees, and inside lies lush green plants and a natural rock waterfall. It was also designed by Frank Lloyd Wright's son.
The Old L.A. Zoo – Griffith Park Dr, Los Angeles, CA 90027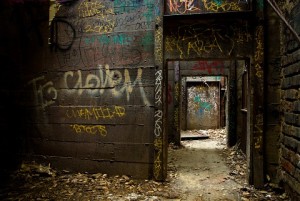 This Griffith Park destination is a must-see for all adventurers. Historical, abandoned and rumored to be haunted, The Old L.A. Zoo features old graffiti-worn cages and animal enclosures that hikers can explore. If the ghost-town ambiance doesn't bother you, you picnic in one of the cages and even stay overnight.
Jim Morrison's Cave – Mesa Peak Motorway, Agoura Hills, CA 91301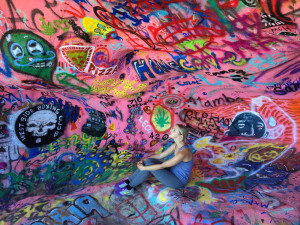 Jim Morrison's Cave or "The Pink Cave" is an example of a destination worth the weary hike. The famous The Doors singer, notorious for his rebellious character, used to hide out in the cave and carve artwork into the rock. While the rock formation may appear ordinary on the outside, hikers who are willing to squeeze through the narrow passageway can see that the interior is anything but expected. Featuring 50+ year-old artwork from Jim Morrison and other unnamed graffiti artists, this gem of urban art is definitely off the beaten path.
The Spadena House – 516 Walden Dr, Beverly Hills, CA 90210 
Often called "The Witch's House", The Spadena House was built in the 1920's as a "storybook house", or a home specifically built for fairytale-themed movies. Since its creation, it has been purchased and refurbished by a real-estate agent that couldn't bear to see it be torn down. The home features a bridge, a sign reading "Don't Eat the Berries – the Witch", and was shown in the 1995 movie Clueless.