Ten New Years Resolutions That Will Stick in 2013
Hang on for a minute...we're trying to find some more stories you might like.
With 2013 just days away, the dreaded New Year's resolution is on everybody's minds. Every year, we all make a choice to change something about our lifestyle, and most of the time, we fail miserably. After countless gym memberships, closet organizers, and novels you said you would read later thrown to waste, it may be time to rethink how you will change yourself in 2013.  So, to help you through this daunting experience, I've put together a list of resolutions that anyone can conquer during this New Year!
10.  Make someone's day, everyday: Whether it's complimenting someone on their outfit or doing a favor for a friend, being nice goes a long way, and is a pretty easy thing to commit too!
9. Eat Breakfast: eating breakfast is one of the most important ways to lose weight and just be healthy! Instead of forcing a diet or changing everything you eat, set the little goal of eating a nutritious, big breakfast every day! More that halfof us don't eat breakfast daily, and making the resolution to start your day right is one that can and should stick in 2013.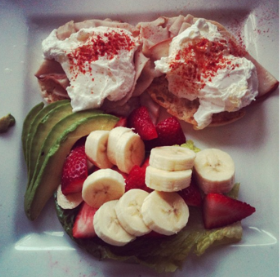 8. Buy  reusable bags: Trying to create a lifestyle that's ecofriendly takes a lot of effort, and is best executed with baby steps. Instead of trying to reshape your entire lifestyle in a year, buy some reusable bags, and get used to putting your groceries in them.  Avoiding paper or plastic is something that can help the environment without costing an arm or a leg.  Just simply keep them in your trunk, and you can use them all year long
.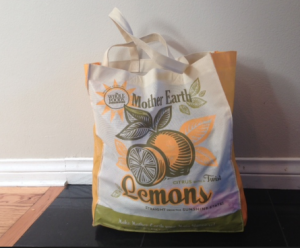 7. Turn your phone off:  in our generation, it's pretty common to be glued to our phones 24/7. A great resolution to try to fulfill is spending more face to face time with your friends and family when your with them. To do this, whenever you are going out of your way to be with someone, turn off your phone! Unplugging your smartphone  is a simple way to create more face to face experiences with your loved ones, and is a habit that everyone should try to get into!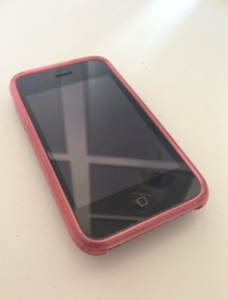 6. Take the stairs: One of the most common and unsuccessful resolutions we make is to lose weight. Instead of setting a challenging and vague goal for the new year, make the simple change of taking stairs instead of escalators or elevators. Getting into this habit can over time create a more active lifestyle and is easier to accomplish than losing a large number of pounds on the scale.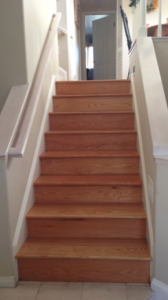 5. De-stress: Between AP's, jobs, and college applications, it seems that everyone in the South Bay is stressed. Make the change to take a minute here or there to turn your brain off and just… relax.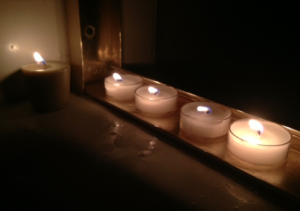 4. Charity Work: Lending a hand goes a long way, and is pretty easy to do. This year, sign up for a club or organization that meets on a specific day, time and place. Their set schedule will keep you dedicated to helping others in need, and will be a consistent way to give back to our community. For lists of local charities, visit Volunteer L.A.
5. Grades: With most semesters at a close, grades are key to any student. Don't  make a vague resolution to get better grades, think of a specific goal that you can succeed at. Maybe you want to raise a score on the SAT, do well on finals, and so on. Come up with a list of specific and small plans for yourself that can get you through the year. No goal is too small, and make sure to reward yourself along the way.
4. Be 5 minutes early to everything: To reduce the stress that comes along with being late, plan ahead to be at least 5 minutes early to everything. If it means getting 5 minutes less of sleep or turning off the TV five minutes earlier the night before…. DO IT!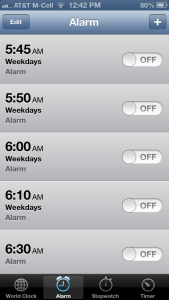 3. Buy memories, not materials: Get into the habit of spending your money for things that are actually worth it. Instead of buying a bunch of stuff, spend your money for an experience that you will remember. That pair of jeans will eventually go out of style, but a fun outing with your friends or family will always be there. Whether you buy gas for a road trip, tickets to an art gallery, or food for a picnic, spend your money for the fun you'll have, not for the things you want.
2. Reward yourself: These days it can be hard to relax here and there let alone reward yourself for all of your hard work. So, this year, do something for yourself every day that can motivate you to keep going. Get a frozen yogurt, do some retail therapy, Get your nails done, or watch that TV show you've been dying to see. Simple things like that can add variety and fun into a hectic lifestyle.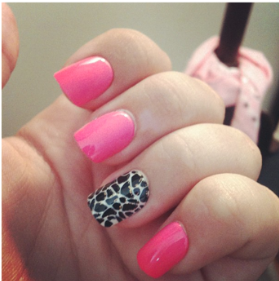 1. Be Thankful: One of the most simple things you can do is be thankful for what you have in life this year. No matter what you are going through, there is always something to be thankful for.  So, take moments this year to think about all you have accomplished in life, the relationships you have kept, and the promises that await in the neat future!
I hope that these resolutions are some that you can try, and with these I think you can make 2013 the best possible. Have an awesome New Year!