Beauty in the Struggle: The Most Gorgeous Ugly Four Years of My Life
Hang on for a minute...we're trying to find some more stories you might like.
When I was 5 years old, I wanted to be a princess. I planned my royal wedding to Prince Harry.
When I was 7  years old, I wanted to be an CIA agent. I planned on learning 7 languages and spending my days abroad, saving the world.
When I was 12 years old, I wanted to become a big-shot director. I planned on winning an Academy Award for Best Director by the time I was 30.
When I was 14 years old, I wanted to become a lawyer- not just any lawyer, but the U.S. Attorney General. I planned on attending Harvard Law.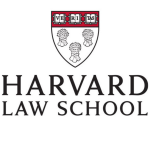 As you can see, over the years, just as I've changed and grown, my hopes and dreams have too. I had, and continue to have so many expectations, but I've learned that most of the time, things simply don't work out the way we expect them too. And it sucks. But I've learned that if you set no expectations, you'll be a much happier, worry-free person and most of the time, pleasant surprises will come your way. 
17 years old. Still want to marry Prince Harry Harry, but that's not the point. I fell in love with a school, centered my future life plan around attending the school,  gave it my all, got rejected, watched someone else from Costa be the first person in 10 years to defy the 9% acceptance rate, and here we are.
It took me some time to realize this, but December 15th- that night I received my admissions decisions was one of the best nights of my life (not what you were expecting, right? and no, this isn't sarcasm) and I still look back on it fondly. Why? Because I realized how lucky I was to even have the opportunities I had through the process, and how even more fortunate I was to have such an amazing support system that was there every step of the way. I am so incredibly blessed to have such wonderful people in my life. And gosh, I can't stress how valuable that is. In my opinion, this is the most important piece of advice I can give you. Please, please, please do yourself a favor and surround yourself with good people- ones that make you laugh and smile, that are always there for you no matter what, that you can joke and mess around with without any limits, but can also have deep, philosophical late night conversations with. THIS IS SO IMPORTANT, OKAY? In fact, several studies have shown that friendships have a significant effect on one's success and overall well being. Surrounding yourself with positive, driven, and supportive people can make all the difference.  
Sometimes people you don't even personally know will impact you more than anyone you've ever met. That's the case for me. I discovered Zach Sobiech's story my sophomore year; he's dead now, but he taught me how to live. Zach was diagnosed with terminal cancer during his high school years, and as cliched as it sounds, he seized every last moment he had.
J.Cole, who I listen to every morning on the way to schoool, taught me that there's truly no life that's better than mine, despite all the trials and tribulations. To quote him, "there's beauty in the struggle". And man, my senior year- in fact my 4 years here have been absolutely gorgeous.
So many things that I hoped would happen didn't and so many things I planned and prepared for never came to fruit. But so many great things that I never saw coming also happened.  There were so many times where everything that could've possibly gone wrong did and I was convinced that the universe was against me. But there were also so many times where I couldn't believe my stroke of luck when everything in my life seemingly was perfect. In other words, you can plan, prepare, pray, and hope all you want, but you never know what will come your way. So be open-minded, hope for the best, brace yourself for the worst, and don't question everything that happens to you. I'm a firm believer in "everything happens for a reason" because for every single thing that went wrong during my four years at Costa, at least 5 better things have happened.
Long story short, high school is a trip. So many paths to choose from, so many different people on each path. And the beauty of it all is there's no such thing as the wrong path. And it might take a while to ground yourself, but I promise you'll figure it out. There's going to be ups and downs. You'll cry a lot, but you'll laugh even more. You'll find your niche. You'll find amazing friends. You'll find your passions. It's all going to work out.
Take it from me. I'm at the starting line for the rest of my life. I have no idea what I'm doing or where life will take me, but I'm not worried. 14 year old me would've been worried out of her mind because not knowing, not having a plan, used to be my biggest fear. Not anymore. With the fantastic people in my life, with an open mind, with the world in the palm of my hand, I know I'll be okay.
Also, whoever said senior year would be easy was full of crap. That's a complete lie. Don't fall for it.
I'll wrap this up with "Love Yourz" by J.Cole. One of the most important songs I've ever listened to. The gist of it is that despite all that bad things that may happen to us, we're lucky to be who we are and where we are. Listen carefully and take his advice because he's right- there's no such thing as a life that's better than yours. (Warning: there is some minor profanity in the song.)
For now, I'm not going to my dream school, I'm not engaged to Prince Harry, and I'm still not a CIA agent, but I'm pretty darn happy with the life I have. Suck it Harvard Law!