A new genre of music has surfaced within the electronic dance music (EDM) scene. With a brand new 7-track ep titled "The Adventures of Mr. Fox," the Bristol based duo "KOAN sound" hits the top of the charts with their new, original "glitch hop" style.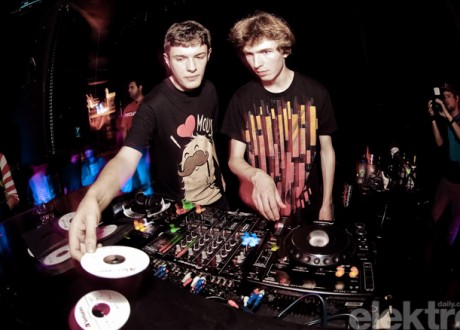 The duo, consisting of Jim Bastow & Will Weeks, gained popularity in 2011 with their "Max Out EP." Previously producing dubstep, the two took this release with a heavy influence of old school hip hop and infusing it with bass music and its sounds. Their music focused more on drums and the groove, just like classic hip hop, but still kept the heaviness and bass of typical dubstep. But this EP was the turning point in their production career, it leaned away form the typical styles of dubstep and displayed a much greater variety in This new style was then labeled "glitch hop," glitch as a reference to the "glitch" subgenre of electronic music where the technique of cutting or splicing together short samples of sounds or other music.
With a few remixes and their second EP "Funk Blaster," which reached number one on the overall Beatport chart and took their style to the next level, KOAN sound's "The Adventures of Mr. Fox" EP was highly anticipated. It also had strong support from fellow producers, such as Skrillex (who also released the ep on his label OWSLA).
The EP was first released on Beatport, and Five of the seven tracks off the EP are currently numbers two through six on the Glitch Hop charts. It consisted of four original tracks and three remixes.
With all new original sounds and grooves, KOAN sound is definitely unique. A new spin off of the two biggest genres currently, electronic and hip hop, has landed this duo into inventing, not just producing!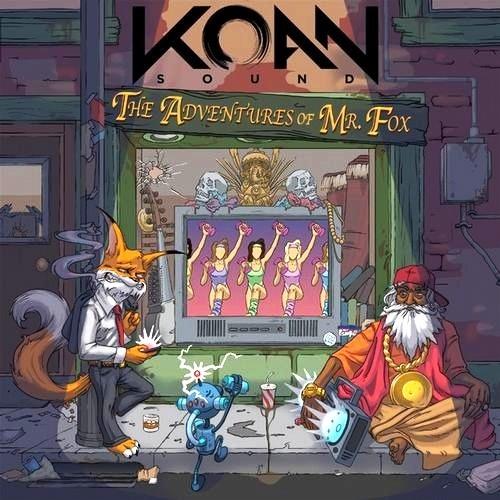 Photos courtesy of elektrodaisy.com/