During this past year we have seen the rise of some extraordinary artists. Out of the dozens of bands that debuted during 2014 these 10 have stood out as those who have caused the largest splash in the music world. All of these bands have become or may soon become household names in the future. Without further ado here are the top new bands of 2014 (in no particular order.)
1. Young Rising Sons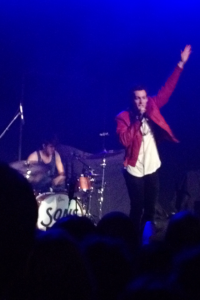 The Young Rising Sons are an American Alt-pop group formed in 2010. They released their hit "High" July of this here which was popular enough to reach the homepage of youtube. They have gone on several tours this year, most recently supporting the 1975 on their tour.
2. Sam Smith
Sam Smith is an English born songwriter who broke out in the UK in 2013 and truly hit the International stage and U.S. this year with hits "Latch", "Money on my Mind", and "Stay With Me" which reached number 2 on Billboard's Hot 100. His heart-wrenching lyrics and soulful voice guarantee he will be a presence in the musical world for years to come.
3. Bleachers
This year Jack Antonoff of the band Fun started to produce his own music on the side and formed Bleachers. Their debut single "I Wanna Get Better" almost cracked Billboard's Hot 100 and was rated for a time as number 1 on America's top Alternative. The band followed up with their album Strange Desire and hit "Roller Coaster".
4. Disclosure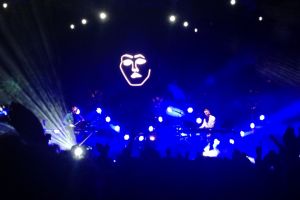 Another English group, Disclosure is the electronic duo of brothers Guy and Howard Lawrence. The group gained fame from working with Sam Smith on "Latch" and with Flume on "You and Me". They have been actively touring the world this past year and participated in Coachella last year.
5. Hozier
Hozier is short for Andrew Hozier-Byrne, an Irish singer who has gained acclaim for hit "Take me to Church." Hozier has performed on SNL and "Take me to Church" was popular enough to reach number 2 on Billboard's Hot 100. Other songs include "From Eden" and "Work Song"
6. Milky Chance
Milky Chance, a German Rock/Folk duo, began the year touring the German countryside with only a guitar and deck and now have released a full album that has peaked at number 17 in the U.S. and higher in other countries. Their hit single "Stolen Dance" has made the group well known in the states for their laid back beats and guitar strumming.
7. Chance the Rapper
Chancelor Bennett, better known by stage name Chance the Rapper debuted his album Acid Rapper in 2013 and has become increasingly popular this year. The artist has become known for his accusational high pitch and raspy voice. His album Acid rap has been received positively and underwent a successful tour that started in his hometown of Chicago.
8. Ella Eyre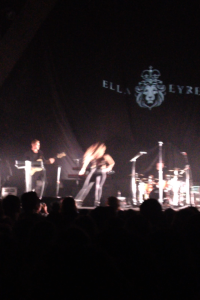 Ella McMahon, stage name Ella Eyre, has won multiple new artist awards in 2014 including Best Newcomer from MOBO, Best Brand New from MTV, and Sound of 2014 from BBC. Ella supported Bastille on their recent Bad Blood tour. Her most popular songs include "Deeper" and "If I Go".
9. Vic Mensa
Vic Mensa gained international acclaim this year with single "Down on my Luck". Vic participates in the collective SAVE MONEY along with Chance the Rapper. He toured with J. Cole on the What Dreams May Come Tour and recently toured in Europe as well.
10. Vance Joy
Vance Joy entered the International music stage with hit "Riptide" which reached 32 on the Billboard Hot 100. With follow up hits "Georgia" and "Mess is Mine" Vance Joy is currently playing around the United States on his Dream Your Life Away Tour.