If only money grew on trees.  Unfortunately, that's not the case.
From a very early age kids save up their nickels, when they finally have two to rub together, and deposit them into a piggy bank.  I assume for most of you, reading this blog, that you've got heavier change weighing down your pockets by now.  Except now, your parents may not be throwing cash at you like they used to; you're almost an adult and you need to learn the value of a dollar!  Well with only 38% of teens actually saving, there's a big chunk of you out there that need some tips on how to 'skate by' the seat of your pants!  So here's another newsflash, Spring Break is upon us, and I'll tell you how to celebrate without breaking the bank.
1) Vons, Ralph's, your nearest and dearest grocery store.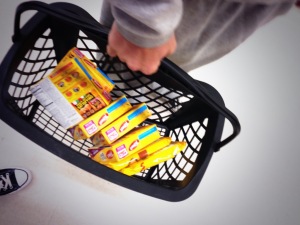 Stock up on food, drinks, ice, and jam it all in a cooler!  Grocery stores are a great way to save money when buying food, and wherever there is food, there is a group of fun and starving beach hooligans sniffing it out.
2) Pay with cash.
Tried and true, one of your friends won't have the extra moolah to cover their tab, and you're left with your wallet in your mouth.  Play it safe, and bring enough money for YOU, because you better believe people will take advantage.
3) Travel in groups.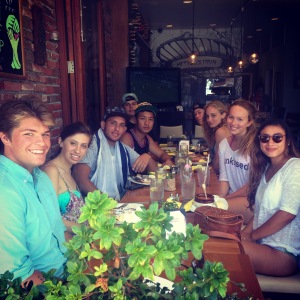 There are all kinds of different group discounts you can find, especially check out Groupon! You can take discounted yoga, surf, or art classes with your friends; making full on memories just half the cost.
Now an extra tid bit, want to *make money* during Spring Break?
Go ahead and TEACH some of your own classes with friends and post flyers around town.
Print & sell T-Shirts "Spring Breakers 2015."
Being underage, offer to be a designated driver for your junior/senior college friends coming back home! Not only will you be included in the fun, but everybody will make it home safely.
Or just avoid Justin Bieber! Apparently 81% of teenage girls would rather take $1,000 over hanging out with Justin Bieber.
Or better yet… Break up with your boyfriend! 27% of teenage girls would break up with their boyfriends for $10,000. So watch out this Spring Vacation! 🙂