Bacon, Chocolate, Hot Fudge Sundae's, Donuts, and Cheeseburgers. How could one live without? All of these foods include animal products, and are not a part of the vegan lifestyle. With the growth of technology and more information required from the food that we eat, veganism has become more popular and easier.
Junior Ceca Radl has adopted this lifestyle and has made it her own. She became interested when read many articles about cutting out the use of animal products to promote a healthier plant based lifestyle. She then watched documentaries about how animals are treated and how animal agriculture negatively affects the environment. She says, "While I may not be making a huge impact in the world, I feel good about not exploiting animals and doing my part in this."
While eating out at restaurants Ceca does not find it hard to order food that is vegan. "Many restaurants will work with you and they answer questions about how they cook their foods which makes it easier," she says.
Many vegan restaurants have begun to rise and are offering foods such as ice cream, that normally contains milk, which comes from cows. These companies have found the way around animals, so that vegans can enjoy foods like ice cream and chocolate.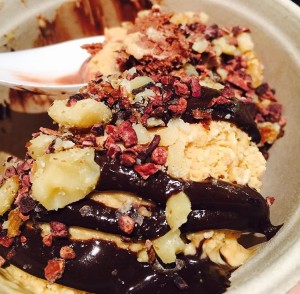 Ceca has taken an interesting twist on her vegan lifestyle. She makes her own creative dishes that are both delicious and animal product free. She features many of these creations on her food Instagram @ceeds_eat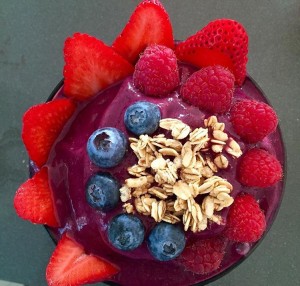 She gets ideas for her vegan dishes from Pinterest and Instagrams. On Instagram, she follows people who post recipes and then she makes them herself. She also gets ideas the old fashion way with her many cookbooks at home. Some of these books include Deliciously Ella, Vegan with Vengeance, and Straight from the Earth. 
Ceca mostly cooks vegetables, of course! For protein, she eats been, tofu, avocados, and nuts. She also eats a lot of healthy grains such as quinoa and rice. "I love to make Buddha bowls and veggie sushi. Hummus is my jam as well."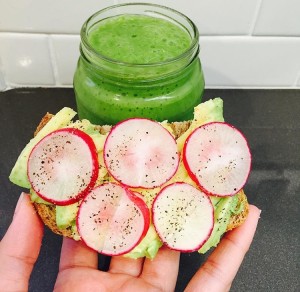 Ceca has been eating vegan for six months, and so far she is loving her new, healthy lifestyle.