Coyote Cantina is a small Mexican restaurant located on PCH in Redondo Beach. Offering a wide variety of Mexican cuisine, Coyote Cantina is especially exciting on Tuesday nights at 5 o'clock when they sell tacos for $1 during Happy Hour. Taco Tuesday: two hip and trendy words heard commonly from Mexican restaurants as an excuse for people to come and splurge on a Tuesday night. With most Mexican restaurants utilizing this effective strategy to bring consumers into their restaurants, it can be a tough decision on where to spend your Tuesday night. For me, it's a no-brainer: Coyote Cantina.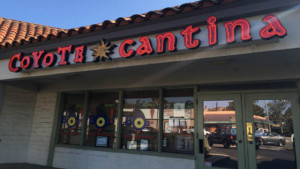 After being welcomed and seated into the cozy restaurant, servers bring out chips and salsa to satisfy your hunger until you can get your hands on the mouth-watering main course. At other Taco Tuesday spots like Cafe Rio, you will find yourself waiting in a long line out the door while you listen to the employees hard at work and your stomach growling louder and louder with every step you take, yet feeling like you'll never reach the front of the line. At Coyote Cantina, while waiting for your food, you can take a look at all the artwork around the room done by famous artists like Diego Rivera, munch on the crispy tortilla chips, or watch the latest sporting game on one of the two televisions located on each end of the room.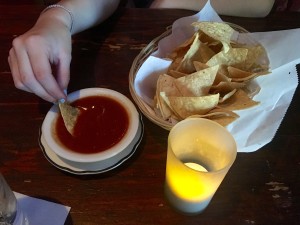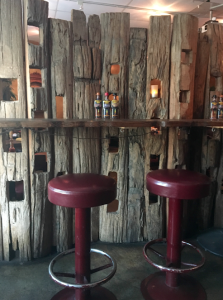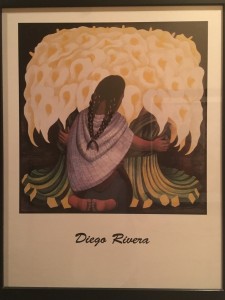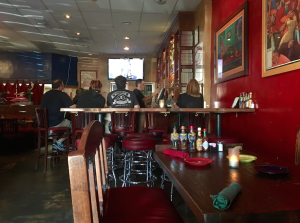 Coyote Cantina offers beef, chicken, and carnitas in their tacos to satisfy your meaty craving. Each taco is topped with its mildly spicy red salsa and cilantro. Now, what makes Coyote Cantina so much better than other Taco Tuesday spots such as Cafe Rio or El Torito? At Coyote Cantina, you can get three tacos and four taquitos for the price of one Cafe Rio entre on their Taco Tuesday. If that's not a deal then I don't know what is! Also their tacos provide so much flavor in what bite that your taste buds will never have you eating another taco from just anywhere else again. Also, Taco Tuesday doesn't apply to just tacos.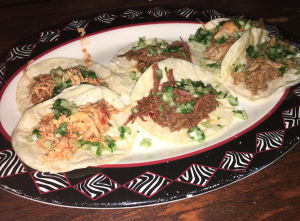 If you're still hungry after eating your tacos, I recommend the taquitos. Each taquito is 50 cents on Taco Tuesday and comes topped with a creamy, green sauce that gives the taquitos a little something extra. I must say the taquitos are "crave-worthy" and will have you wanting to go back for more the next day, and the day after that.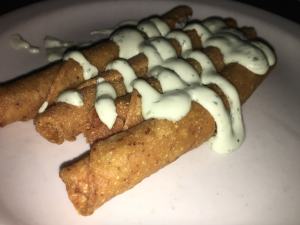 I hope Coyote Cantina will see you on Tuesday!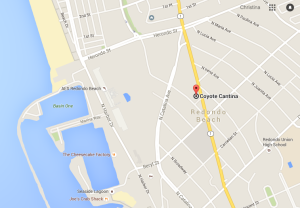 Coyote Cantina
(310) 375-1066
531 N Pacific Coast Hwy, Redondo Beach, CA 90277
Sunday 5-9:30 PM
Monday 5-9:30 PM
Tuesday 5-9:30 PM
Wednesday 5-9:30 PM
Thursday 5-9:30 PM
Friday 5-10 PM
Saturday 5-10 PM