Costa alum Andrew Ceperley reflects on his Mustang Morning News experience and how the program helped prepare him for the professional world. Mr. Ceperley graduated from Costa in 2004 and majored in Cinema at Santa Monica College. He began working as an editor just before his second year at SMC.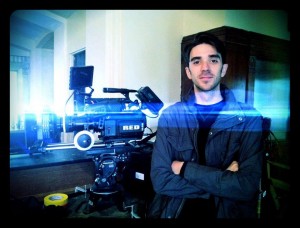 How did your experience as a Mustang Morning News staff member help you in your major?
Costa's Broadcast program and having spent two years on the Mustang Morning News staff, as well as two years in the video production classes, prepared me for college courses and professional work better than I could have imagined. When I talk about the experience I got at Mira Costa to my current coworkers, people look at me like I'm Bill Gates' son or something. I always assumed programs like Mira Costa's were commonplace, but it turns out they truly are something unique and special. My experience at Mira Costa was the reason I was selected as "class director" for the broadcast classes I took at SMC – where I ended up directing public access programming at Adelphia Cable in Santa Monica. The education and experience I walked away from Costa's broadcast program with was far superior to anything available at SMC at that time. A few very close friends of mine were in the USC school of cinema and after helping photograph and score a couple of their short films I noticed a lot of the other students would have really benefited from what we were all so lucky to have at Mira Costa. We didn't walk out of the program at Costa having learned just a simple set of basic technical skills – we walked out journalists and filmmakers. I truly think the students at USC, NYU, LMU and any other college with a film department that had Mr. Hernandez as a teacher for Broadcast or Video at Mira Costa are already four years ahead of their college classmates the moment they step onto campus.
What is your current profession and what does it entail?
Currently I'm working full time as an editor and colorist for The Cimarron Group. It's a company that specializes in film marketing. I work in Creative Content [handling] everything behind-the-scenes, both in pre-release marketing and home entertainment materials. I was originally hired as an editor and have cut a number of documentaries and promotional pieces for movies like The Hobbit, Les Miserables, J. Edgar, Snow White and the Huntsman, The Twilight Saga: Breaking Dawn Part 2, [and] Trouble with the Curve. In the past year I've been doing a lot of work as a colorist. I basically balance the colors, brightness and contrast of all the different shots in a project. I also sometimes have to color time feature film footage we get that hasn't been colored or won't appear in the final feature, like deleted scenes or alternate angles (which comes to us in a rather ugly, flat, and often green look that studios don't want people to see!). That's probably the most fun of all the things I do. I also work as a cinematographer on the side – that's what I'd really like to be doing full time, having shot a handful of low budget feature films and a few short films and music videos in the past few years.
How did your experience as a Mustang Morning News staff member help you in your career?
Without my experience on the Mustang Morning News I wouldn't have the job I do today. Everything I'm able to do now goes back to the days in the studio working on the morning broadcast…on both a technical and collaborative level. I work closely with assistant editors, production managers, coordinators, graphic designers and producers on very tight and totally inflexible deadlines every day. In all honestly, it's really no different than the Mustang Morning News. Moving into the professional world was a relatively smooth transition because working on the Mustang Morning News is just like having a job in broadcast or production. You're one cog in a large machine moving nonstop, having to work with other talented people – relying on them just as much as they're relying on you. A lot of people I know professionally spent their time in school acquiring a solid grasp of the technical side of what we do…the amazing thing about Mira Costa's program is (and this is a high school, not college!) it's equal parts technical and collaboration. Not only that, but a lot of what I learned about journalism has helped me professionally even though I'm not actually working in journalism at all. Things like bias and integrity come into play quite often and because journalism is so objective, that foundation really helps me step back and look at things without bias.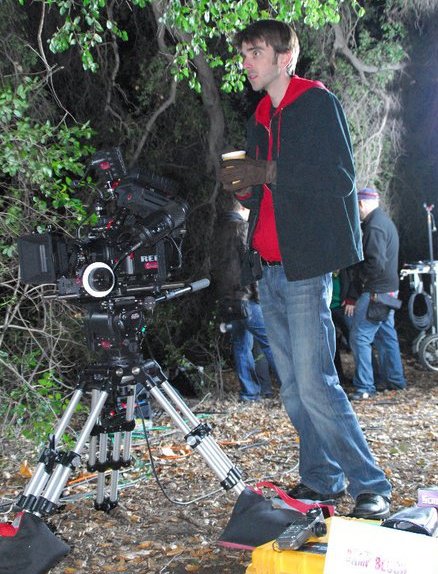 What is the most embarrassing thing that happened to you on the Mustang Morning News staff?
The most embarrassing thing?? Oh gosh I don't even know where to begin. I think just being on camera! For some reason someone thought it was a good idea to have me (a very technical and socially awkward person at the time) be an anchor on the show….multiple times. I'll never understand that. Not knowing most of the people in my graduating class but having almost all of them know of me because I was the weird guy who could barely read the teleprompter in the morning….that was pretty embarrassing.
What was the most rewarding experience for you?
The most rewarding experience isn't something specific, it was just the experience itself. Making friends and working with some really great people who really cared about what they were doing – that was truly rewarding. But being able to still use what I learned in Mr. Hernandez's classes every day to this day…that's pretty damn rewarding. If it's specifics you're after, then I'd have to say getting two breaking news stories just because we happened to be in the right place at the right time and have a camera with us. One was a drug bust down the street from the school and another was a hostage situation down at Sketchers in downtown Manhattan Beach! Silly as it sounds, I felt like a real journalist! I haven't seen those news packages since high school so I can't comment on their quality, but I remember being really proud of that…and how cool is it that in high school in 2003 we had the technical ability and staff support to do that!? Pretty cool.
What is your favorite memory of the Mustang Morning News?
My favorite memory? Oh man, there are too many to choose from. Shooting our spring break show on the beach was a lot of fun. At the beginning of the year we had a sleep over with almost the entire class at someone's house so we could all get to know each other. That was a lot of fun. But my favorite memories are just the late nights working in a dark edit bay to get the show ready for the next morning. I keep saying it, but working with other people who were passionate about what we were doing…especially at an age when, according to TV shows and movies, we should have been out partying and getting arrested…that's something nice to look back on.
What advice would you give to current broadcast journalism students?
My advice to current broadcast journalism students is to stick with it. It's a lot of work and I remember some people whining that it was way too much work and stress for an 'elective.' Well, what I got out of that class and all the hard work I put into it was far greater than what I got from anything else I did in high school. And everyone else I know who stuck with it is all the better for it whether they pursued film or not. There are other classes that they call "college prep" and what not, but Broadcast Journalism is the only thing I experienced in high school that prepared me for the real world. My other bit of advice is take it seriously, even if some jerks in your fourth period make fun of the show or a teacher rolls their eyes when it's time for the show during homeroom.
How would you sum up your experience in broadcast journalism in one sentence?
I wouldn't have accomplished a tenth of what I have today without Mr. Hernandez and the Broadcast Journalism class at Mira Costa.
What would you say to someone interested in joining broadcast journalism at Costa?
If someone was interested in joining broadcast journalism at Costa I'd say to them, "You'd be a fool to pass up this opportunity."
Find out how you can join the Mustang Morning News Staff
Read other interviews with Mustang Morning News alumni
Click on the following links to view some of Mr. Ceperley's projects:
http://www.youtube.com/watch?v=Wj_IheguKKE
http://www.youtube.com/watch?v=YGuoak3Dmx4
http://www.cimarrongroup.com/creative-content-tv-specials/j-edgar-complicated-man