August 7-9, 2015 The Golden Gate Park of San Francisco held its annual Outside Lands Music Festival. The festival consisted of a variety of artists who put on spectacular shows at the numerous stages spread out across the park all throughout the weekend. From indie and alternative rock bands like Milky Chance and classic legends such as Elton John, to hip-hop artists like Kendrick Lamar and electronica super stars Odesza and RL Grime, the festival was a hit and I was 1 of the 65,000 lucky concert-goers to experience it all.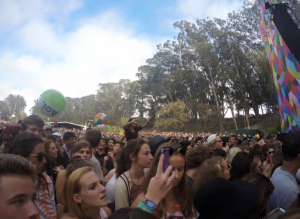 The first day of the festival I had no idea what I was in for. The location of the music festival was incredibly different than any other since it was literally in the middle of the forrest. The tall red wood trees and the smell of bark truly gave great vibes and made me feel as if I had traveled somewhere enchanted simply for the weekend. As I entered the park grounds, I walked by hundreds of different food tables, making my mouth water by the first minute I was there.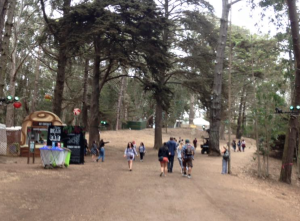 The large variety of food stands became really convenient throughout the weekend after jumping around all day and walking from stage to stage. I was able to take a bite out of almost everything that was there, and in return the food stands took a BIG bite out of my wallet. Therefore, I recommend if you ever plan on attending this wonderful event prepare for your stomach to be full and satisfied from the tender tots/gourmet nachos and your wallet empty and growling.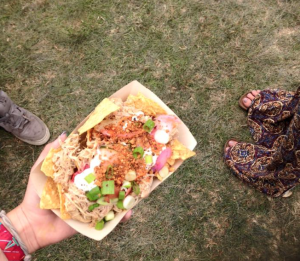 With my favorite artists like Mumford & Sons, Porter Robinson, and G-Eazy I was already getting part of my money's worth ($400 general admission weekend ticket). One of the key factors that guaranteed I had the best concert experience was camping out early at certain stages hours before my favorite bands were going to perform. It was nice because less popular artists and bands I had never heard of got the chance to perform on the same stage while I was waiting. It was pretty cool and unique to get the opportunity to discover some incredibly talented, new acts. After those acts finished, hundreds and thousands of people piled up behind my friends and I, making us one of the few people towards the front of the crowd with a priceless view.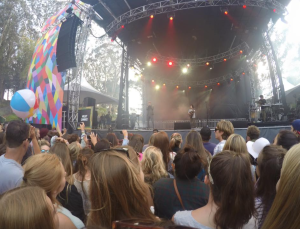 What I greatly enjoyed about this festival was how unique it was and appreciative of the environment while having the opportunity to listen to fantastic music in one of the most beautiful parks of all time. In between concerts the concert-goers had the ability to walk down little, rocky trails each of which had areas where you could simply sit down and paint, kick off your shoes and chat on a blanket with friends, or even type a post card off of a type writer! I was in awe with all of the endless attractions this event had to offer and I would definitely recommend it to anyone who loves nature and wants their ears to be serenaded by lovely music in the great outdoors and most of all be able to journey on a great adventure outside of their usual lands