All Time Record
Hang on for a minute...we're trying to find some more stories you might like.
As the largest independent record store in the United States, Amoeba Music will leave your head spinning.
As an alternative to iTunes, there has been an increasing trend in the purchase of turntables as a newer generation uses this old technique of playing albums. With nearly every record imaginable in stock, Amoeba's almost overwhelming selection is difficult to beat. Along with vinyls, they also sell DVDs, CDs, and other music accessories. In 2001 Amoeba Music opened its biggest store yet on Sunset Boulevard in downtown Hollywood, creating a hot spot for any music fan in LA. It occupies an entire city block and holds the most diverse music selection under one roof.  They have two other locations, however, in San Francisco and Berkeley.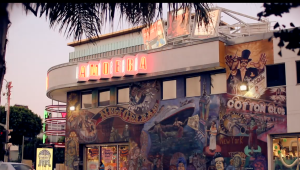 Plus, Amoeba allows customers to turn in their collections. This allows for the sale of used albums and a wider selection of music from all over the world.
Although other music sources allow the convenience of listening to single songs by an artist without purchasing an entire album, record players have remained an entirely different listening experience. Amoeba Music greatly contributes t0 the comeback made by turntables and their lasting spin on the music industry.
Amoeba Music
6400 Sunset Blvd. Los Angeles
(323) 245-6400
For more information and an online video tour of the store, visit Amoeba Music's website.