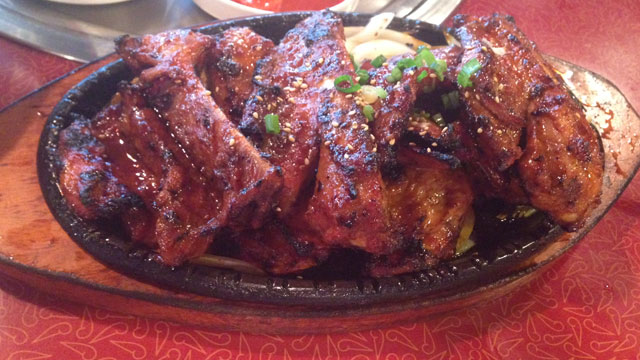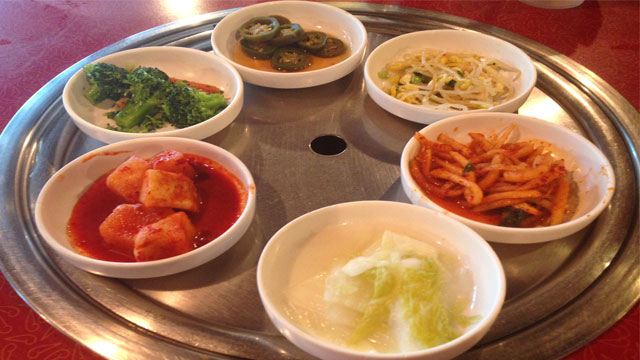 Located in Koreatown, Korean restaurant Ham Ji Park the perfect place for authentic Korean cuisuine. Ham Ji Park is a place where you can take your friends or family, especially if any of them has a taste for spicy food. Despite its small size, you do not feel crammed in. The space is enough for a party of six, plates of food, and it enables families and friends to converse freely. The traditional Korean decor and menu attracts many Koreans or anyone who wants to experience what a restaurant in Seoul, Korea would be like. Various areas such as Chinatown or Koreatown are meant for visitors to experience the richness of a culture, and restaurants like Ham Ji Park adds a wholesome taste to the experience.
This restaurant is known for its Pork Neck Barbecue, which is covered with a sweet sauce and slightly charred meat with a tender texture. Each bite provides a warm feeling that is felt after indulging in a home-cooked meal. But before ordering any food, you are provided with a variety a small dishes of vegetables such as cabbage, broccoli, bean sprouts, and cubed and sliced kimchi radish. Kimchi can be radish, cabbage, or cucumber that is pickled with chili peppers and seasoned with salt and garlic. These appetizers, with their fresh taste and savory, spicy sauce make vegetables seem actually appealing. The meals encourage sharing due to the large portions of food.
The waiters make sure you never have a shortage of kimchi or other side dishes and constantly refill your cup with iced barley tea. Each component of food is appetizing by itself but the combination of tender pork, hot rice, and the crispness 0f the salad dosed with sesame oil, vinegar, and sprinkled with chili seasoning makes you feel a sense of satisfaction especially when you finish off with the tofu and pork soup or doenjang, which is the Korean version of miso soup. Eating each of these dishes together feels like a routine, but one that you would not get tired of. After leaving, you would feel content in your choice of this restaurant because of the distinctive barbecue taste that is unique to the Korean culture.
Ham Ji Park, Operating hours: Monday-Saturday 11:00 AM-11:00 PM Sunday- 4:00 PM- 10:00 PM, Price range: $11-30