Every Sunday morning where Fairfax and Melrose meet, in Hollywoods trendiest district, hundreds of vendors and eager shoppers start their day bargaining at Fairfax High School. For an admission fee of $3 which helps support the high school, tourists, and locals can spend their day buying and selling vintage or brand new goods at The Melrose Trading Post.
All around, there are tents selling everything under the sun: jewelry, vintage clothes, furniture, records, film cameras, art, handbags, large items, small items, or anything you're looking for. Prices on goods can be cheap, or expensive,  and sometimes there's a diamond n the rough amongst the junky goods. The variety of  goods caters to the eclectic taste of the hoards of shoppers.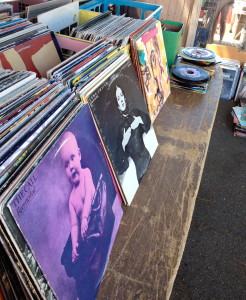 The food is delicious, and after a long day  of shopping, one can enjoy anything from the simplicity of a hot dog to the delicacy of a crepe. Set up like a farmers market, the array of diverse cuisine tantalizes ones taste buds.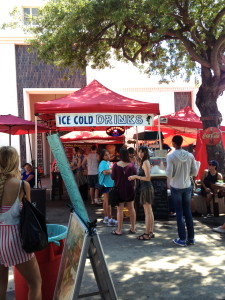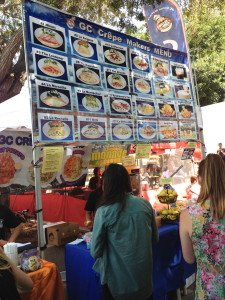 The atmosphere depicts LA and almost as if it were a street fair, people of all ages and all walks of life stroll around stopping from booth to booth to chat, shop, and enjoy the individualistic ambience. The Fairfax trading post is a great place to spend the day seeking out great old-school knick knacks, hanging out with friends, eating, or experiencing the creativity of hollywood.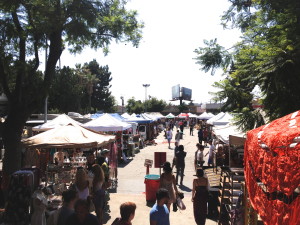 http://melrosetradingpost.org
Fairfax High School: 7850 Melrose Avenue. Los Angeles, CA 90046
Every Sunday from 9 AM to 5 PM