Resting atop a hill overlooking all of downtown Los Angeles, The Getty Center in Brentwood is known for its gardens, architecture and outstanding Views.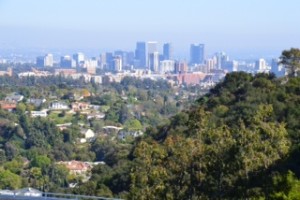 First opening on December 16th 1997, the $1.3 billion museum has attracted around 1.3 million visitors each year. Arts on display range from a variety of different cultures and styles such as pre-20th century European works (paintings, illuminated manuscripts, drawing and sculptures) as well as 19th and 20th century American and European photos. There are five different two-story buildings in which the artworks are displayed. Permanent collections are housed in the four buildings called North, East, South and West in chronological order starting with North holding the oldest items and West holding the newest. The fifth building, The Exhibitions Pavilion, is home to temporary art collections on display.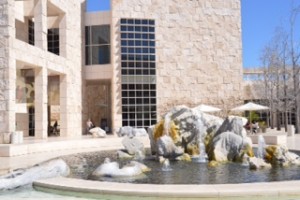 The Getty is  lined with pretty greenery and a 134,000-square-foot Central Garden with a stream that flows through the plaza and down to a pool in the center of the garden.
Adding to the multiple works of art on display, the Getty also invites guests to attend an array of informational events and programs for free. Some include lectures and conversations with artists, courses and demonstrations, performances and films. More information on upcoming events at the Getty can be found here : http://www.getty.edu/visit/calendar/days/10102013.html
The Getty Center is Closed on Mondays but they are open:
Tuesday–Friday and Sunday 10:00 a.m.–5:30 p.m.
Saturday 10:00 a.m.–9:00 p.m. 

Admission is Free and parking is $15 / $10 after 5:00 p.m.
Address: 1200 Getty Center DriveLos Angeles, CA 90049
For more information on the Getty visit their website at http://www.getty.edu/visit/center/
Lauren Farkas
Twitter: @Laurenfarksnews